Israeli flag-carrier El Al is seeing to defer plans to raise additional capital through a share issue.
The airline has been preparing to issue new shares or options to generate $105 million as part of a support scheme
El Al's share scheme was one of the conditions attached to a government-backed financial package which has also required labour agreements and other criteria to be satisfied.
The package includes advance payments to El Al for providing airline tickets to security personnel.
El Al's controlling shareholder had agreed in April to commit to investing in the $105 million support scheme.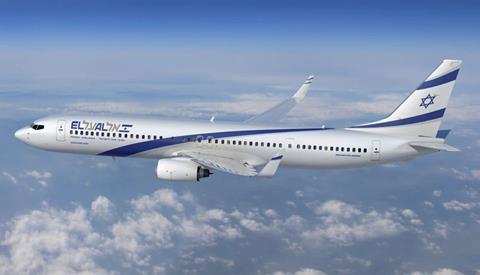 But the carrier states that it is seeking a postponement owing to "changes in the business environment" and the continuing pandemic.
El Al has proposed to the Israeli finance ministry a deferral to "a later date" than the 31 July deadline stipulated in the agreement with the government.
"The company is negotiating with the ministry of finance on the terms of the [proposal] and there is no guarantee that the ministry will approve," it says.
El Al still had nearly 1,400 employees on unpaid leave as of 25 July and it has extended the period of furlough until the end of August.