El Al has deferred delivery of its final Boeing 787 at least until the end of this year, as it holds discussions on financing the twinjet.
Delivery of the 787-8 aircraft, which would take the Israeli airline's 787 fleet to 16, had been scheduled for March 2020 – the point at which the pandemic began severely affecting air transport – but has been pushed back several times.
El Al has 12 787-9s of which eight are leased and four owned, plus three owned 787-8s. The undelivered -8 would also be owned by the airline.
It says that receipt of the final aircraft has been "postponed", under an agreement with Boeing, until December 2021.
El Al says it is negotiating with a financial institution over a $31 million advance payment for the jet, and says it "continues to explore" long-term financing alternatives.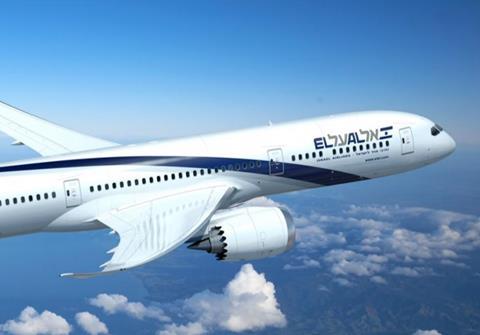 The airline says its business plan aims to reach a "balance" of cash-flow this year and it is looking at options to adjust its financial obligations until it can restore operations to the scale necessary to ensure positive cash-flow from continuing activities.
El Al has chosen "not to proceed" with a provisional agreement signed in April last year to sell and lease back three Boeing 737-800s.
The agreement, reached with an unidentified foreign party, would have involved selling the jets – manufactured in 2009 – for $76 million and leasing them back for eight years.
But El Al states that it has instead reached a tentative agreement, in August this year, for a $40 million deal to refinance the aircraft through their six CFM International CFM56 engines.
El Al has also entered a deal to sell and lease a single CFM56 engine for six years to May 2027, for around $5.2 million.