Israeli trade union centre Histadrut has reached a new efficiency agreement covering flag-carrier El Al's pilots, although the pact has been arranged without the pilots' representatives.
Histadrut states that the agreement, reached on 15 July after discussions with the transport workers' union, will enable the carrier to save $105 million annually.
But it acknowledges that the pilot sector was "not present at the time of signing", and has called on the airline's pilots to "show responsibility" and assist with "rescuing" the carrier.
Cockpit union Isralpa tells FlightGlobal it is "assessing the situation" after the pact was reached "without the participation" of the El Al pilots' union committee.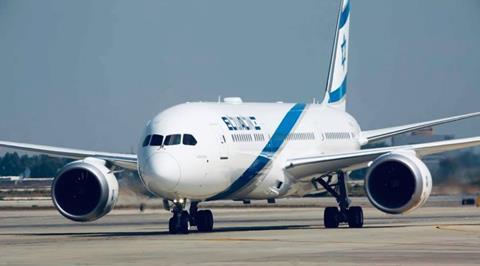 El Al has previously reached labour agreements with cabin crew, maintenance staff, and administrative personnel.
These agreements have been crucial to obtaining a vital state-backed loan and proceeding with an issue of new shares to provide El Al with urgent liquidity.
"Since the crisis broke out, I have made a decision that I will do everything to save the company and its thousands of employees," says Histadrut chairman Arnon Bar-David.
He says the transport workers' union has worked tirelessly for months to "bridge the gaps" between parties and reach agreements.
El Al states that its board has also agreed further management salary cuts, bringing the chairman's remuneration down to 30% of its original level.
Other members of the board will reduce their salaries from their fixed amount to the minimum prescribed by law. The additional cuts will be retroactive from 1 July and run to 31 October.