Israeli flag-carrier El Al's pilots have lost a legal bid to invalidate an efficiency agreement for cockpit crews, which was reached in mid-July in the absence of pilots' representatives.
This agreement was one of several revising terms for several groups of El Al workers. The new pacts were a condition for the airline to obtain much-needed rescue funding.
But while the Israeli trade union centre Histadrut had overseen the $105 million pilots' agreement, negotiated with the transport workers' union, pilot representatives had not been present.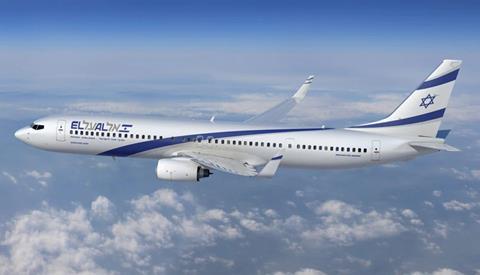 El Al's pilot committee subsequently filed a lawsuit with Tel Aviv's regional labour court, stating that the agreement was not valid.
But El Al says the court issued a ruling on 20 October "rejecting" the pilots' claim.
The airline has not commented beyond the disclosure.
Histadrut transport workers' union chair Avi Edri, however, has welcomed the ruling, stating that the judge "praised the decision" of Histadrut chairman Arnon Bar-David to sign the original deal, and remarked that it had helped save the airline.
"It is important to remember that beyond [the ruling] is El Al – one of the most important companies in Israel's economy and aviation industry – whose complete collapse has been avoided," he states.
Edri adds that there is a need to "focus on the recovery" of El Al and its return to full operations "for its employees, its passengers, and Israeli society as a whole".