Israeli flag-carrier El Al has prolonged the furlough of close to 5,000 personnel at least until the end of February, as the government imposes restrictions on air services.
El Al says it has "decided to extend" the unpaid leave of employees until 28 February, putting the figure at 4,864 staff.
Personnel will return to work at the carrier "in line with the planned volume of flights", it says. The furlough situation at El Al has persisted for several months.
The government has imposed temporary restrictions on flights to and from Israel on advice from the ministry of health.
These measures, which took effect on 25 January, prohibit entry of foreign aircraft – except those operating cargo flights, or performing firefighting services or medical evacuation.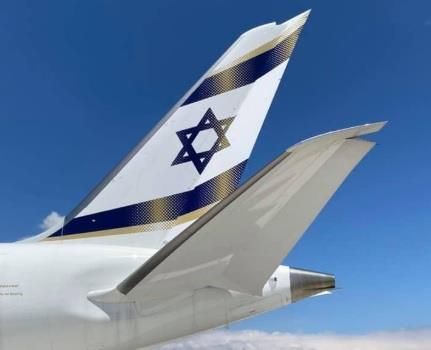 Israeli airlines' operating licences are being temporarily restricted and the scope of exemptions to board a flight departing Israel has been reduced, limited to special cases such as the need to attend medical treatment or legal proceedings.
"Prohibition on departure also applies to flights by Israeli private aircraft," the government points out. The regulations will stay in effect at least until the end of this month.
El Al came under new top management earlier this month with the introduction of chief executive Avigal Soreq, who succeeded Gonen Usishkin on 22 January.
Among Soreq's priorities will be the need to reach an agreement on financing for El Al, as the airline has yet to secure a state-backed loan sought as part of last year's financial rescue package.
El Al states that it is "continuing to negotiate" with financial firms but – in reference to media claims that it is discussing loans with Bank Leumi and Israel Discount Bank – the carrier insists talks have "not yet formulated into a loan agreement".