Israeli flag-carrier El Al is seeking to raise around $75 million through issuing tradeable warrants, as part of a bid to obtain a state-backed loan worth about $300 million.
The issue has been approved by the Israeli ministry of finance, subject to an undertaking by El Al's controlling shareholder to acquire warrants amounting to at least $50 million.
El Al had recently indicated that it was considering raising additional capital in connection with the need to secure a loan. It has been in discussions with financial institutions for a loan for several months but has yet to finalise an agreement.
The loan requirement had originally been estimated at $250 million and was intended to complement a share offering of $150 million completed in mid-September.
But after the Israeli government's pandemic-related lockdowns, the ministry of finance agreed to increase the debt component to $300 million – and hike the proportion of the state guarantee from 75% to 82.5% – subject to El Al's raising at least a further $75 million in capital.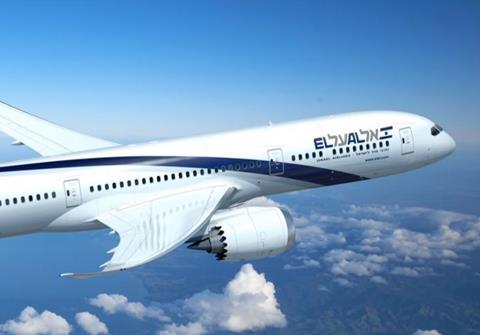 El Al has sought to increase the loan quantity covered by the guarantee beyond $300 million, following the lockdown restrictions which led to the closure of Tel Aviv's Ben Gurion airport, but says the ministry has yet to respond to the request.
The airline is still negotiating with Israeli banks over the loan, adding that the main terms have been agreed in principle but no binding document has been signed.
El Al says the loan is "necessary" for it to make "substantial" refunds to customers over cancelled flights resulting from the air transport crisis – admitting that the combination of a large number of refunds and the airline's cash-flow situation means it has not been able to complete repayments by dates laid down in relevant laws.
Alongside the capital and loans the airline is gaining $70 million through refinancing of aircraft and engine transactions, taking the cumulative total of funding to $445 million during February 2021. "All of this constitutes a 'safety cushion' against market developments," it says.
The carrier is stressing that a timeframe for returning to regular and significant flight operations is "difficult to estimate", and will depend on multiple factors including the rate at which Israel's vaccination programme against the pandemic proceeds.
El Al and its subsidiaries have some 5,250 employees furloughed and the carrier says these will return in line with the recovery of flight volumes.