Israeli flag-carrier El Al is aiming to establish a joint-venture company specialising in tourism, in which it will hold a 40% share.
The airline has reached a provisional agreement through which it will collaborate with Tel Aviv-based travel firm Issta, which would also have 40% of the venture.
El Al says the remaining 20% will be owned by Kenny Rozenberg – vice-chair of the board, and the father of Eli Rozenberg, the controlling owner of the airline.
The agreement has yet to receive formal approval from the parties themselves as well as regulatory clearance.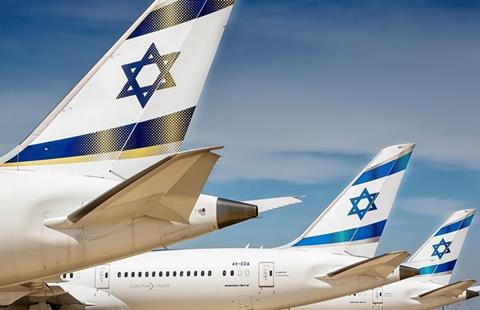 El Al says the new company would engage in the development, marketing and sale of ancillary tourism products.
"Each party, in its field, will contribute its abilities, knowledge and expertise for the benefit of the tourism company," the carrier states.
Under the provisional agreement Issta will purchase 4.9% of the carrier's shares – at a price of 4.2 shekels ($1.16) per share – as part of a private placement, within 60 days of a binding deal.
Issta generated revenues last year of 371 million shekels.
El Al says the parties will aim to complete negotiations to reach a binding agreement within 90 days.