Israeli flag-carrier El Al is to seek shareholder approval for a share consolidation and an increase in the company's authorised capital.
El Al is to consolidate its 2.5 billion ordinary shares in a ratio of eight-to-one, bringing the figure down to 312.5 million.
The airline will reduce the nominal value of the shares to 1 shekel ($0.30).
It then plans to increase the authorised capital by just over 2.187 billion shares.
This will take its authorised capital back to 2.5 billion ordinary shares plus a single special government share.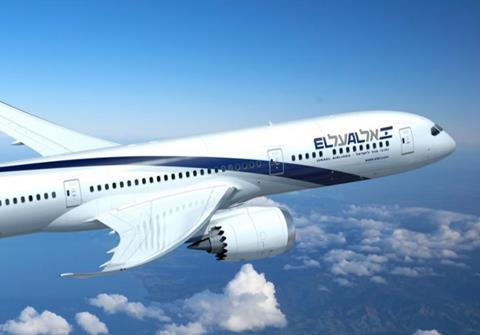 El Al is to convene a shareholders' meeting on 20 July at its Tel Aviv Ben Gurion airport offices to approve the plan. The issued stock of the company comprises over 1.35 billion shares.
The airline, which has been under pressure to stabilise its finances, recently managed to meet all the conditions for a funding agreement with the Israeli government.
Among the conditions was that El Al would commit to raising $105 million in capital from shares or options.
Under the agreement El Al is receiving advance government payments for provision of airline tickets to security personnel.