Israeli flag-carrier El Al is set to shed 1,700 positions across three divisions as part of a restructuring programme.
The airline says it has reached new collective agreements with its maintenance and administrative sectors.
Chief executive Gonen Usishkin says the arrangement is "another step on the road to El Al's recovery".
El Al says the maintenance and administration pacts follow a deal in June reached with cabin crew representatives. Some 1,700 jobs will be cut between the three sectors, it states.
The cabin crew agreement intends to save $30 million annually through the reduction of regular and temporary flight attendants.
El Al employs some 1,400 cabin crew but the Histadrut trade union centre says "painful concession" are required.
Histadrut has also been involved in negotiations with transport workers to achieve the new agreements with maintenance and administrative personnel, collectively around 4,300 employees.
The organisation says that, together, the arrangements will save "tens of millions of dollars" but will mean the workforce in both sectors will be reduced – some through "favourable" early retirement schemes while others will receive enhanced compensation.
"These agreements represent another significant step in [achieving the strategy] for rescuing the airline," it says, adding that they demonstrate "responsible leadership".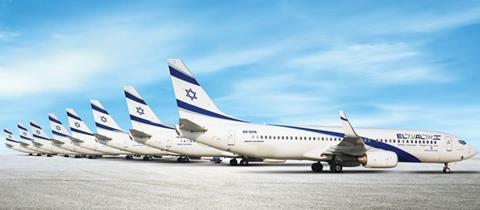 Measures such as digital operations will be expanded to help improve efficiency. Histadrut says the agreements will take effect once the airline's secures a rescue package which will include a government-backed loan and the issuing of new shares. The package has depended on reaching new collective deals with personnel.