Norwegian carrier Flyr is optimistic that its revised business plan will be sufficient to nurse the airline through the winter season, and that earnings margins will start to turn positive from June next year.
Despite a strong summer market, Flyr turned in a third-quarter operating loss of NKr231 million ($22 million) which took the loss for the first nine months to NKr723 million.
Net losses over the nine months to 30 September totalled nearly NKr1.1 billion.
Flyr says the "challenging" winter, high fuel prices, currency exchange rates, business scenarios and financial forecasts show its medium- to long-term liquidity is "under pressure".
Norwegian domestic routes have proven difficult to penetrate, partly because the carrier is experiencing difficulty building loyalty among business travellers on routes where competitors have held large market share.
"Development of solutions for distribution through travel agencies has also taken too long, as our brand-new digital solutions and the industry's more traditional systems have proven more difficult to connect than expected," adds chief executive Tonje Wikstrom Frislid.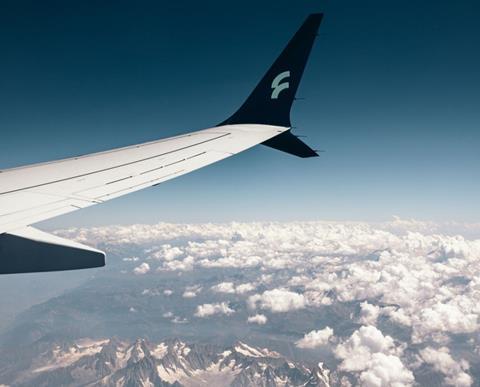 The airline, which has already chosen to reduce operations over the winter to cut costs, is looking to shore up its financial position with a new share issue scheme intended to raise up to NKr530 million.
"Approaching the summer of 2023 and onwards, management expects the market to pick up again," it states. "All factors affecting the liquidity situation negatively in the short run will normalise."
Flyr forecasts that its EBITDAR margin will become positive from June 2023. The airline's EBITDAR for the third quarter was a loss of NKr167 million.
It aims to develop a business model which increases its operations in the charter and wet-lease market, to provide flexibility to adjust to seasonal demand.