Emirates is to advance the delivery schedule for its last three Airbus A380s, intending to take the final aircraft in November this year.
It will give the Dubai-based carrier a total of 118 A380s, accounting for almost half the entire customer fleet of 251 aircraft.
Airbus puts the in-service fleet at 243, after several of the jets were permanently withdrawn from operations, while a number of carriers have put their A380s into storage as a result of the pandemic-driven air transport crisis.
Emirates has brought forward the last delivery by around seven months having originally planned to take the jet in June 2022.
"We've come to an agreement with Airbus to bring forward the delivery of our remaining A380 orders," says Emirates Airline president Tim Clark, adding that the company has obtained financing for the jets.
Handover of the aircraft will mark the end of A380 production at Airbus, 33 months after the airframe disclosed, in February 2019, that it would terminate the programme. The last to roll off the production line in Toulouse, MSN272, was transferred to Hamburg for outfitting in mid-March this year.
Emirates says the last three aircraft will be among six configured with a four-class layout that includes a premium-economy cabin – a feature which Clark claims is "highly sought-after", and currently available on its London Heathrow and Paris Charles de Gaulle routes.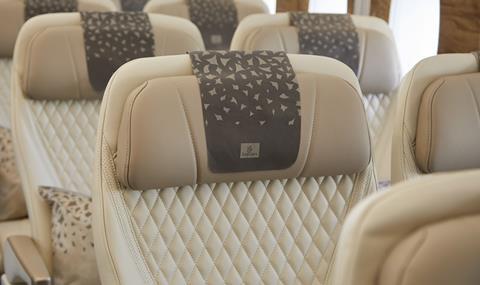 "We're committed to ensuring that the Emirates A380 experience remains a customer favourite with ongoing investments to enhance our product and services," he adds.
Emirates has been re-introducing the A380 on more than a dozen routes from Dubai, among them US gateways such as New York JFK and Los Angeles, European hubs including Frankfurt, Munich and Zurich, and destinations in the Middle East.