African operator Fastjet Group is planning to delist from the stock market and register as a private company, as a condition of securing further support from key shareholder Solenta Aviation Holdings.
Fastjet is listed on London's Alternative Investment Market. But it says there is "considerable" cost and time involved in maintaining its admission to the market.
This regulatory "burden", it adds, is "disproportionate" to the benefits obtained by the company through its listing.
Institutional investors are reluctant to continue contributing to capital-raising efforts by the struggling operator, and Fastjet has been relying on loans through Solenta Aviation Holdings for support.
But Solenta has indicated to the company that it will only continue this support if the AIM listing is cancelled.
"Without this support…the board believes that it will be very difficult for the company to continue trading into the foreseeable future as a going concern," says Fastjet, stating that there is uncertainty whether it would be able to survive beyond 31 August.
The company's cash reserves stood at $1.6 million on 22 July.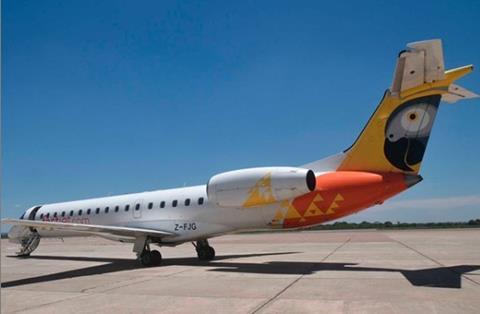 Already under intense pressure before the coronavirus crisis, the company's situation has worsened since travel restrictions were imposed in South Africa and Zimbabwe.
It does not expect international travel will resume until mid-October or November, given the continuing pandemic situation in South Africa.
Fastjet says its directors believe its problems can be "far better navigated" if the company is delisted and taken private, and will seek shareholder approval for the plan at a 12 August meeting. If agreed, the company will delist from the AIM on 24 August.
But it notes that shareholders will no longer be afforded protections of the AIM listing, including notifications of certain events and the ability to vote on corporate actions. Fastjet also says it will no longer be obligated to produce half-yearly financial statements, in order to save costs.
Fastjet also intends to embark on a share re-organisation, owing to limitations resulting from its low share price. It plans to split its ordinary shares, dividing each into an ordinary share of reduced nominal value, and a deferred share.