Latvian carrier Air Baltic has withdrawn the last Boeing 737 from its fleet, delivering the aircraft to maintenance and asset-management firm Magnetic MRO.
Air Baltic has been operating all services exclusively with Airbus A220-300s since May this year.
It received two more of the type in last few days, with the arrival of YL-AAX and YL-AAY, taking its fleet of the twinjets to 25.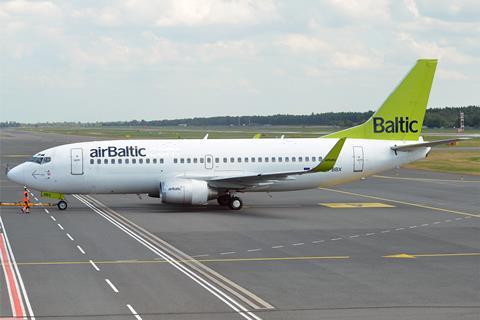 Air Baltic has ordered a total of 50 A220s.
It delivered its final 737 – a 21-year old 737-300, registered YL-BBX – to Magnetic MRO on 17 December, the airline states. The aircraft has been flown from Riga to Ostrava in the Czech Republic.
Magnetic MRO, based in Estonia, acquired three 737s from the carrier earlier this year.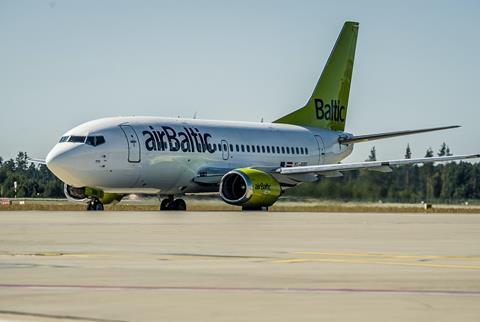 Air Baltic chief executive Martin Gauss says the 737 was a "notable part" of the carrier's fleet since they were introduced in 2003.
"They served as our breakthrough, helping to establish ourselves as a strong regional carrier," he adds.
The airline used 20 737s over the period and says its range allowed it to expand its network to cities including Lisbon, Baku and Tel Aviv.
Air Baltic also has about a dozen Bombardier Q400 turboprops which have been placed in storage.