Finnair has reached a cost-saving agreement with cabin crew, averting implementation of a potential plan to subcontract in-flight services on certain long-haul routes.
The airline had been looking to outsource cabin service on North American and Thai routes, according to the transportation workers' union AKT, which had engaged in industrial action in response.
But Finnair says it has concluded negotiations initiated in November last year, and says the subcontracting plan has been "discontinued" following the savings agreement which runs to the end of 2025.
The airline says the deal includes processes to increase the efficiency of cabin crew use, compensation changes for long duty days, and other details.
Finnair's collective agreement with cabin crew will be extended by a year, to the end of January 2025, and the negotiations have achieved a settlement on 2023-24 salary.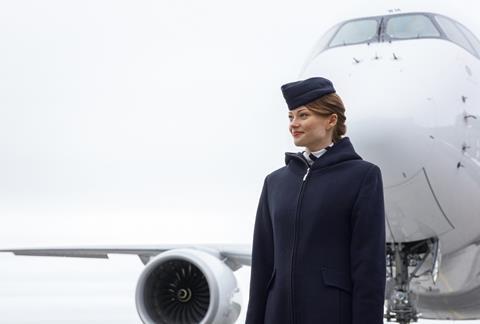 Cabin crew will also be included in a staff incentive plan – like other personnel groups which have concluded savings agreements – which will lead to a payout in 2026 if earnings margins are reached.
The airline has been striving to recover not only from the pandemic but the effects of Russian airspace closure, which has strongly affected its Asian route network and forced the carrier to rejig its network strategy.
"Agreements with our employees support our important goal of restoring profitability," says Finnair senior vice-president for people and culture Johanna Karppi.
"We are grateful that our employees have been willing to contribute to solving our profitability challenge, to safeguard the future of Finnair and jobs at Finnair."
Finnair has negotiated savings agreements with pilots, engineers, and Japan- and Korea-based cabin crew, while also reaching efficiency pacts with divisions including its maintenance operation.