Finnair expects to cut up to 200 positions through the implementation of its new strategic plan, aimed at offsetting the impact of reduced access to its Asian network.
The airline has disclosed that some 120 redundancies would be made in Finland.
Finnair is to embark on negotiations with personnel representatives from 5 October to discuss the re-organisation and proposed changes.
Executive and managerial roles are likely to be primarily affected. The current discussions do not involve crews or operational staff.
Chief executive Topi Manner acknowledges that the measures are "the most painful ones" for the company's employees.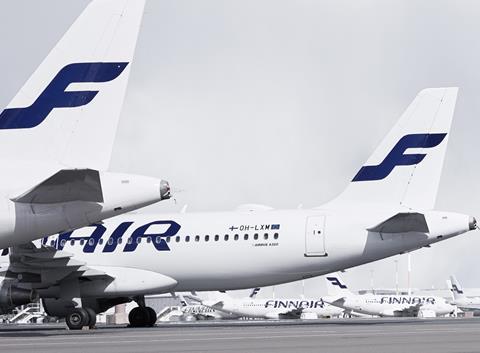 The strategic rethink has been spurred by the closure of Russian airspace in the wake of the Ukrainian conflict, which has limited Finnair's ability to serve Asian destinations efficiently.
Finnair has been working to cut costs and shift the balance of its network in order to reduce its reliance on Asian cities.
The carrier says it will be operating with a "smaller capacity" than prior to the pandemic, and that the company aims to restructure its business accordingly.
It estimates that the personnel discussions will take at least six weeks.
Finnair says it will be discussing social support programmes for personnel affected by the cuts, similar to that used when the pandemic forced the airline to reduce operations.