Finnair is working on cost-saving and traffic contingency plans, as it warns of potential significant financial impact from closure of Russian airspace to its flights.
Russian overflights are important to European operators serving routes to the Asia-Pacific region, and Finnair has a strong dependency on Asian routes, having followed a strategy of using Helsinki as a connecting point to Asia from European cities.
But the European Union and the Russian government have been engaged in a tit-for-tat closure of airspace access over the conflict in Ukraine – and Finnair says a ban on overflights would render many of its Asian routes unsustainable.
The carrier says the negative financial impact would be "significant" if the situation is prolonged.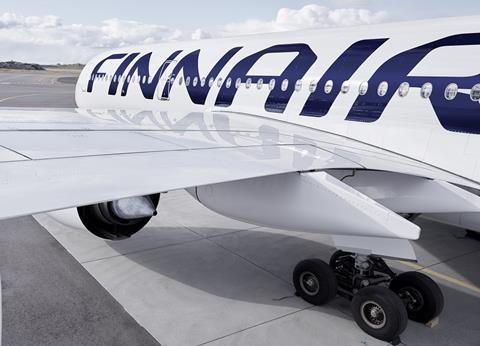 "We are implementing our contingency plan as the situation has a considerable impact on Finnair," says chief executive Topi Manner.
"Bypassing the Russian airspace lengthens flight times to Asia considerably and, therefore, the operation of most our passenger and cargo flights to Asia is not economically sustainable or competitive."
The carrier has withdrawn its financial guidance for the first quarter of this year, as well as its outlook for the second half.
Finnair stresses that its cash position remains strong, and that the Finnish government still considers the airline as a strategic interest.
"The company is considering different solutions in case the situation prolongs, and it has an active dialogue with the [government]," adds Manner.
Finnair points out that bookings are rising for flights to North American and European destinations, as a result of the lifting of pandemic-related restrictions.