Finnair Group has refined its full-year profit expectations, predicting a comparable operating result of €160-200 million ($170-212 million), and estimates that revenues will reach €2.9-3.1 billion.
The upper threshold of the revenue prediction is around the pre-crisis figure recorded in 2019, although Finnair had previously doubted that this year's revenues – while increasing significantly from 2022 – would reach this level.
Finnair is reiterating that its average capacity for the year will still be 15-20% down on the pre-crisis situation. The capacity estimate includes wet-lease arrangements.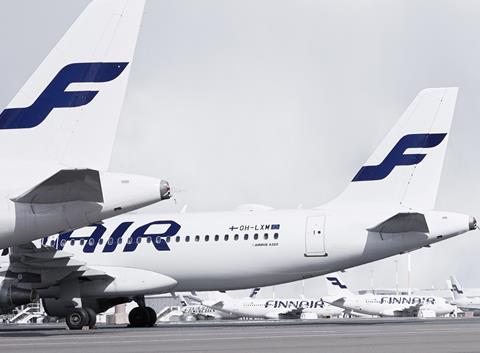 "Specific risks related to Finnair's operating environment have normalised as the impacts of the pandemic have faded and the markets have adapted to the closure of Russian airspace," it says.
But it adds that risks relating to inflation and interest rates "remain elevated", while the geopolitical situation in the Middle East is also a source of uncertainty.
Finnair revised its expectations as it posted a third-quarter comparable operating profit of €94.3 million and a net profit of €53 million.
It states that higher fuel prices affected the carrier's performance during the three-month period to 30 September.
Finnair's comparable operating result for the first nine months of the year reached €161 million. The company states that its results for the period included a one-off positive deferred tax item of €99 million.