Finnair has generated its first positive operating cash-flow for almost two years, with a surplus of €27 million ($31 million) during the third quarter, and expects the figure to stay positive in the fourth.
But comparable operating losses in the fourth quarter will remain at "a similar magnitude" to the third-quarter figure of €109 million.
Finnair expects operating losses to continue into the first half of 2022, owing to the "slow recovery" of Asian traffic.
Asian traffic is a central pillar of Finnair's network strategy. The carrier offers services from Europe to Asia via its hub at Helsinki.
Finnair says it expects Asia to open to passengers "more meaningfully" early next year – although this will not include China, which the airline believes will only open after the first half.
The airline says the operational environment in the second half of next year will be "closer" to the pre-crisis era, but is not expecting a return to 2019 traffic levels until 2023.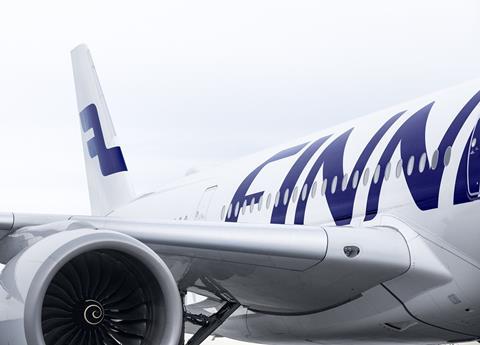 "Our passenger numbers and revenue remained considerably below the pre-pandemic levels," says chief executive Topi Manner. "Our result was still heavily negative."
Lifting of European travel restrictions has been "positively reflected" in bookings, particularly since September, he says.
But he says Asia, the airline's main market, remains "largely closed" to international travel, while services to the USA will not restart before November.
"Only about half of our markets are open for travel, which is clearly less than for many other European airlines," he adds.
As the USA and Thailand re-open, Finnair is preparing to start new long-haul routes to both countries from Stockholm. The carrier adds that it is encouraged by the "positive steps" from other Asian countries, including Singapore and Australia, and expects South Korea and Japan to follow "within a few months".
"We continue to closely monitor the development of travel restrictions and demand and are adding capacity to both Europe and our long-haul destinations during the winter season when the situation warrants," says Manner.