Finnair has signed a letter of interest through which it could acquire up to 20 electric-powered regional aircraft under development by Heart Aerospace.
The 19-seat aircraft project, the ES-19, was unveiled by the Swedish-based manufacturer in 2019.
Heart Aerospace is aiming to put the aircraft into commercial service in 2026.
Finnair believes the twin-engined design, which will have a range of about 215nm (400km) has potential to be deployed on a number of short-haul routes for the carrier.
"We want to be actively involved in developing and implementing new technologies which enable carbon-neutral flying," says Finnair vice-president of sustainability Anne Larilahti.
"Solving the climate challenge of flying is essential so that the social and economic benefits of aviation can continue."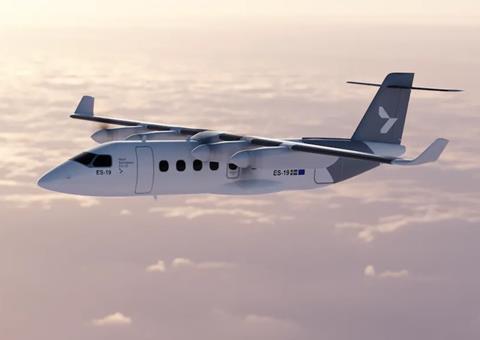 Finnair is part of a Nordic initiative for electric aviation, aimed at pushing the development of new and standardised technology and creating business models for point-to-point operations within the region.
Several Scandinavian carriers – including SAS, Wideroe and BRA – had previously expressed interest in the ES-19.
Finnair's decision to sign a letter of interest is seen as a strong endorsement of the manufacturer's plans.
"We are very impressed by the dedication and commitment of the Finnair team," says Heart Aerospace chief Anders Forslund. "Finnair's climate goals are among the most ambitious in the airline industry, and we believe that our electric aircraft can play an important role in creating zero-emissions regional travel."
Finnair says it has committed to halving net carbon dioxide emissions by the end of 2025 and reaching carbon neutrality in 2045.