Middle Eastern carrier Flydubai has turned in a full-year loss of Dhs713 million ($194 million), but believes its business fundamentals remain strong.
The airline's revenues halved to Dhs2.8 billion in the 12 months to 31 December 2020.
Flydubai says its operations were "severely curtailed" for 14 weeks, from 24 March to 7 July, while it was also affected by the long-term grounding of the Boeing 737 Max which made up part of its fleet.
The situation resulted in a Dhs545 million loss for the half-year.
Flydubai says its strategy to develop "alternative" revenue sources and cut costs "gained momentum" over the second half, enabling it to contain losses for the last six months to Dhs167 million.
Dubai's government created a "safe environment for tourism", the airline adds, contributing to the carrier's second-half recovery.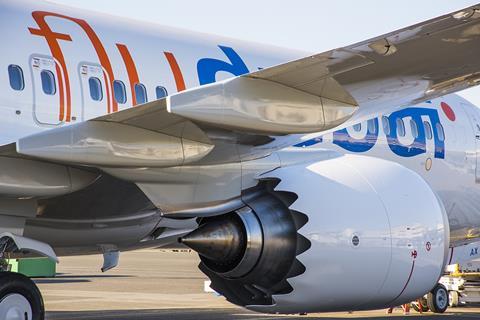 "We were also conscious of our role to contribute to the easing of the strain on the supply chain," says chief commercial officer Hamad Obaidalla. "We enabled the movement of essential goods across our network, dedicating 11 aircraft for cargo operations at the peak of the pandemic."
Obaidalla adds that the airline expanded its network to 65 destinations by the end of 2020.
Flydubai chief executive Ghaith Al Ghaith says the 737 Max "would have been beneficial" during this "challenging period". He points out that storage of the fleet required 18h of maintenance per aircraft each week.
"There were difficult decisions to be made," he says. "The priority, however, was to protect our employees.
"I fully recognise that in order to be able to achieve this our employees had to take periods of unpaid leave or work at reduced salary levels. I fully recognise that this created some hardship, but it has meant that we have been able to maintain employment levels."
The airline says it has about 3,800 personnel but lists nearly 1,100 employees on unpaid or voluntary leave.
"We managed the combined effects of the pandemic and continued grounding of the Max aircraft on our operations, but undoubtedly they have had a severe impact on our results," says Al Ghaith.
Flydubai says it obtained two financing facilities totalling Dhs283 million over the course of the year.