Norwegian carrier Flyr is looking at options to reinforce its finances, and has engaged advisers to hold discussions with existing and potential new investors.
Flyr is cutting back its operations for the winter in an effort to reduce costs and it states that the talks are based on its revised business plans.
"The purpose of these meetings is to discuss potential financial instruments to strengthen the company's financial position," it says.
"There is still significant interest in Flyr's concept and attention to what Flyr has delivered up to now."
Flyr raised NKr250 million ($23.6 million) in the second quarter but shelved plans for a further share issue over its stock price.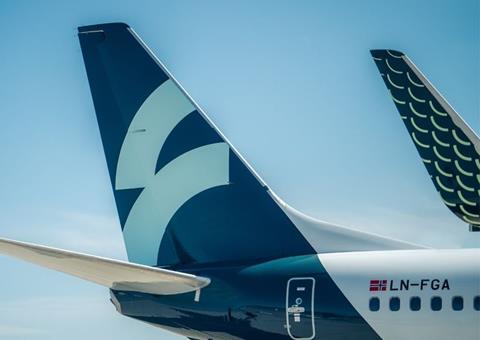 The carrier served 38 destinations over the summer.
But Flyr is reducing its route network, particularly within Norway, stating that demand for domestic flights is "falling considerably", with load factors reaching only 54% in September.
"[This] is a trend that we expect will continue through the winter," says chief executive Tonje Wikstrom Frislid.
Its European services fared better with an average load factor of 82%.
Over the first half of the year Flyr turned in an operating loss of NKr492 million, including a NKr279 million loss for the second quarter.
Its net loss for the six months to 30 June reached NKr643 million.
The carrier attributed its costs to the ramp-up of activity ahead of the summer season, with greater expenditure on fuel, aeronautical charges, and handling.
Flyr is due to release third-quarter results on 3 November.
It has a fleet of 12 Boeing 737s and has been intending to increase this to 16-20 aircraft next year.