Norwegian budget carrier Flyr is looking to reinforce its financial position with share placements which would potentially raise NKr530 million ($50 million).
This scheme comprises a private placement for NKr430 million and a possible subsequent placement, for those unable to participate in the private issue, aimed at raising another NKr 100 million.
Flyr says its financial situation is "very strained" and that it has a "near-term liquidity need".
The airline disclosed in October that it was considering options to prop up its balance sheet and was seeking discussions with investors.
Flyr has been trying to cut costs and is cutting back operations for the winter season.
It is revisiting the market to "re-establish" its financial position and support the company through the winter, as well as prepare it for summer 2023 ramp-up.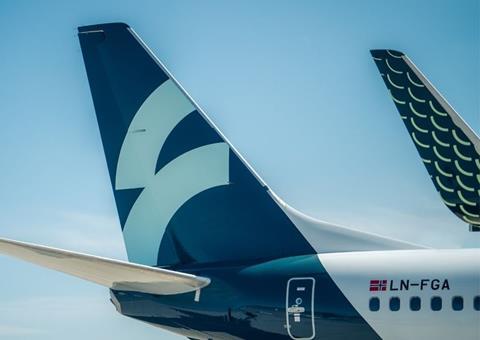 Flyr conducted a NKr250 million equity raise in the second quarter, but in June it shelved plans for a further placement of shares because its stock price – around NKr1 at the time – had fallen below the NKr1.20 offer price.
The stock price has continued to slide, losing around 90% of its value since June, and the carrier is proposing a subscription price of just NKr0.01 for both of the new placements – which would involve issuing up to 53 billion new shares.
Flyr chairman Erik Braathen controls an investment company, Ojada, which has already pre-subscribed for NKr10 million through the private placement.
"By implementing these measures, we will be well positioned to ramp-up with full force for the coming spring and summer," says Braathen.
Flyr says the private placement application period runs from 3 November to 8 November. The private placement will be directed towards "selected Norwegian and international investors".