Abu Dhabi's government has transferred Etihad Aviation Group to the portfolio of state-owned investment and holding company ADQ, which has named former TAP Portugal chief Antonoaldo Neves as the company's new head, succeeding Tony Douglas.
Douglas has chosen to "pursue a new opportunity elsewhere" but will remain as an advisor to ADQ during the transition.
ADQ was set up in 2018 to oversee entities in several strategic sectors including transport, logistics, pharmaceuticals and energy.
It says the Abu Dhabi supreme council for financial and economic affairs, itself a relatively new organisation, has granted ADQ "full ownership" of Etihad Aviation Group.
Transferring the company, which includes Etihad Airways, is intended to complement ADQ's efforts to strengthen the emirate's position as a "world-class sustainable aviation hub", it adds.
It says this hub will be "anchored in end-to-end airport service excellence".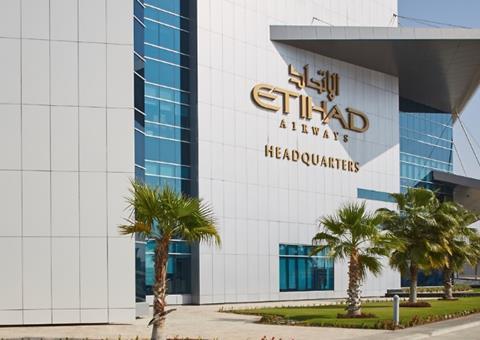 ADQ states that the ancillary businesses of Etihad Aviation Group were shifted to the holding company earlier this year to create an integrated support services firm.
"Our active investment approach enables our portfolio companies to operate as effectively and efficiently as possible by implementing best commercial practice and value-driven initiatives," it adds.
"We work with the leadership of these companies to provide them with insights across the entire spectrum of our companies and across clusters and eco-systems, sharing combined expertise in a variety of ways to capitalise on economic and commercial opportunities."