Malaysia long-haul, low-cost carrier AirAsia X has completed all formalities of its debt restructuring, paving the way for a planned fundraising.
Through the lodgement of the Sanction Order in Malaysia, the effects of the company's debt restructuring – which was approved last year – can now be reflected in the company's financial statements, said the carrier on 16 March.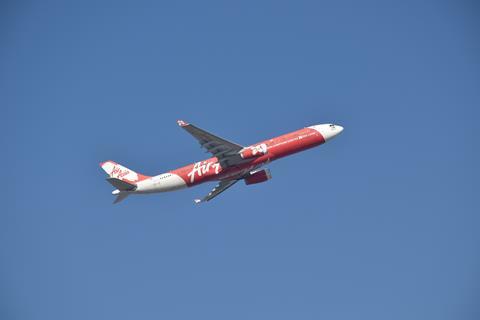 "The lodgement of the Sanction Order means that the financial effects can be recognised in the financial statements of the Company and, as a result, AAX will be able to reverse RM33 billion ($7.8 billion) of liabilities and provisions for liabilities which have been waived under the scheme," it says.
AirAsia X has plans to raise MYR166 million via a rights issue.
"This is another significant step in rebuilding AAX, post pandemic," says chief executive Benyamin Ismail.
"We are returning to the skies in a robust position where we can once again offer the best value fares and customer service excellence which our customers deserve. Cargo has been a strong lifeline for AAX and our recovery is already underway as a combination carrier with equal emphasis on cargo and passenger revenues."
He adds that the carrier will relaunch services to more international destinations in the coming months.
Travel restrictions stemming from the coronavirus pandemic all but shut down AirAsia X, which only serves international destinations, for most of 2020 and 2021.
In February, Ismail said that the airline would have 15 Airbus A330-300s in service by the end of 2022 as it reactivates its fleet. Cirium fleets data suggests the carrier has six in-service A330-300s.
Highlighting the collapse in AirAsia X's market amid the pandemic, Malaysia recorded just 4.3 million tourist arrivals in 2020, down from 26.1 million a year earlier, according to Statista 2022.