Global airline passenger traffic in February was significantly higher year-on-year amid "continued strong growth in travel demand" but still lagged pre-pandemic levels.
In February, the most-recent month of available data, global traffic measured in revenue passenger kilometres jumped 56% year-on-year, but was still only 85% of February 2019 levels, according to a 4 April report from the International Air Transport Association (IATA).
International traffic was up 90% year-on-year, while domestic traffic was 25% greater than the same month of 2022, IATA says.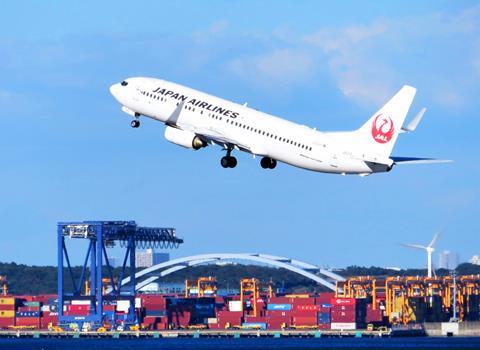 "Despite the uncertain economic signals, demand for air travel continues to be strong across the globe and particularly in the Asia-Pacific region," says Willie Walsh, IATA's director general. "The industry is now just about 15% below 2019 levels of demand and that gap is narrowing each month."
International traffic nearly quadrupled year-on-year in the Asia-Pacific region – which is "maintaining the very positive momentum of the past few months" since Covid-19-related travel restrictions have been lifted, IATA says – and was up 48% in Europe, 44% in Latin America, 75% in the Middle East, 91% in Africa and 67% in North America.
The strongest domestic growth was recorded in Japan, where domestic traffic surged 161% year-on-year and now stands at 90% of pre-pandemic levels.
Notably, US airlines' domestic demand rose 11% year-on-year in February and was slightly ahead of passenger traffic levels reported for February 2019.
"People are flying in ever-greater numbers," Walsh says. "With the Easter and Passover holidays, we are expecting large numbers of travellers to take to the skies in many parts of the world. They should do so with confidence that airlines have been rebuilding resiliency that suffered owing to the pandemic."