Nigerian start-up carrier Green Africa Airways is aiming to increase its fleet of ATR turboprops to as many as 15 aircraft by the end of next year.
The airline says it is "set to become one of the largest operators" of the ATR 72-600, the type selected for its initial operations.
It has already acquired three aircraft with which to commence services but says it has plans to deploy 12-15 on routes by December 2022.
Lagos-based Green Africa has opened its online reservations system. The airline says it intends to commence flights on 24 June and states that it has "pre-sales approval" from the Nigerian Civil Aviation Authority.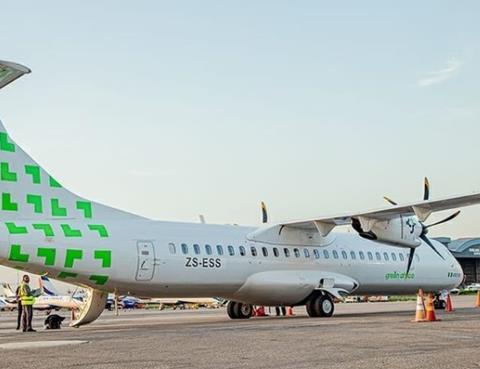 "We are thrilled that our customers can now book their trips with us," says chief executive Babawande Afolabi.
"We are building a value carrier that will connect customers to their opportunities and be a catalyst for positive change across the region."
Green Africa's start-up network covers seven domestic destinations from Lagos, including Akure, Ilorin, Abuja, Owerri, Port Harcourt and Enugu.
It is offering flights from N16,500 ($40) with three levels of fare depending on the flexibility required, and is also planning to roll out a corporate package in the next few weeks.