KLM has selected the head of Dutch rail firm NS, Marjan Rintel, as its new chief executive – meaning she will return to lead the carrier for which she worked for 15 years.
She will succeed Pieter Elbers who is standing down in the first half of this year. KLM had stated in January that Elbers, who has led the airline for more than eight years, would not serve a third term.
Rintel formerly held various posts at KLM and its parent company, including positions in sales and marketing as well as operations.
She left the carrier to join NS in November 2014.
KLM says its supervisory board intends formally to nominate Rintel as president and chief executive, and that this nomination has been approved by parent Air France-KLM.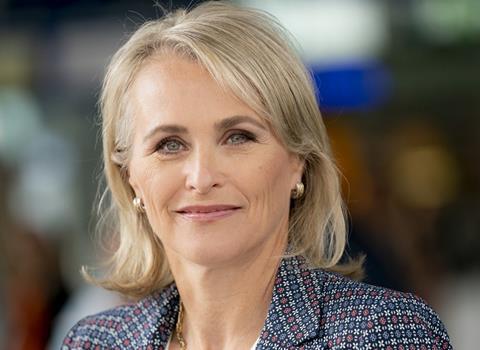 "With her broad managerial, commercial and operational experience, we are bringing in someone who is close to the staff and who, together with her team, will continue to shape the future of KLM as a customer-focused, sustainable and financially healthy company," says board chair Cees 't Hart.
Rintel's nomination will be submitted for shareholder approval at an extraordinary general meeting.
"Under [Elbers'] leadership, KLM found its way up and I will continue on that course," says Rintel.
"Aviation is in times of great and complex challenges. I am of the opinion that an indigenous Dutch company like KLM, just like NS, has a major role to play in these social and economic challenges. Fulfilling that role successfully will be my priority from day one."