IAG carriers have stepped up to provide an urgent temporary replacement schedule for routes left open by the sudden cessation of Stobart Air operations.
Stobart Air had been conducting services under the Aer Lingus Regional franchise but ceased operations late on 11 June.
Twelve routes are immediately affected by the regional airline's collapse.
Aer Lingus itself is to pick up five of the routes while British Airways regional subsidiary BA CityFlyer, for the time being, is to take up another two.
"Alternative operations for the outstanding routes are still being determined," says Aer Lingus.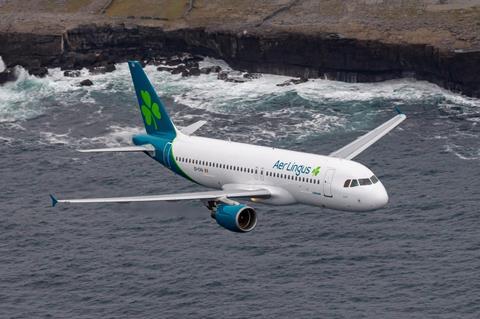 It will operate the Dublin-Edinburgh-Belfast City route, and its return along the same sectors, as well as the Belfast City-Birmingham and Belfast City-Manchester connections.
BA CityFlyer will carry out flights from Belfast City to Exeter and Leeds Bradford.
"All impacted customers are being contacted directly and offered details of an alternative flight where feasible," says Aer Lingus. "All impacted customers also have the option of a full refund."
Aer Lingus is deploying Airbus A320s on the routes from 13 June, according to its reservations system. BA CityFlyer solely operates Embraer E-Jets.
Stobart Air used a fleet of ATR turboprops for its Aer Lingus Regional services.