British Airways and Iberia parent IAG has cut its expectations for fourth-quarter capacity, estimating that it will be 70% down on the previous year.
IAG had already lowered its capacity forecast for the quarter to 60% down – from a previous 46% down – in early September.
But the company says additional quarantine and travel restrictions introduced by various European governments mean overall bookings "have not developed as previously expected".
Nor have initiatives to increase passenger confidence, such as pre-departure testing, been adopted as quickly as the company had anticipated.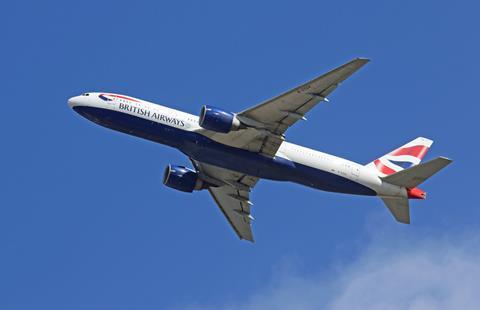 IAG says that fourth-quarter capacity will be "no more than" 30% of the 2019 level, and it does not expect to break even, in terms of net cash flow, from operations in the final three months of this year.
The company's operating loss for the third quarter reached €1.3 billion ($1.5 billion), it states, after revenues fell by 83% to €1.2 billion.
Passenger capacity over the third quarter was down by over 78%, with average load factor standing at just under 49%.
IAG is to detail its third-quarter performance on 30 October. But the company stresses that its liquidity "remains strong" at €6.6 billion.