Icelandair Group has named Ivar Kristinsson as its interim chief financial officer, following the decision by Eva Soley Gudbjornsdottir to step down from the post after two years.
Gudbjornsdottir has overseen the group's finances, steering it through the impact of the pandemic, since succeeding Bogi Nils Bogason – who had become chief executive of the company – in February 2019.
She had joined the airline from IT firm Advania, where she was managing director of finance and operations, and had previously served in senior corporate finance roles at prosthetics specialist Ossur and Kaupthing Bank.
Icelandair Group says Gudbjornsdottir has been "instrumental" in the financial restructuring forced upon the company by the air transport crisis, but states that she has requested to step down.
"I have decided to change course at this point and therefore made this difficult personal decision," she says. She will stay on for a few weeks to ease the transition and indicates she will remain a shareholder of the company.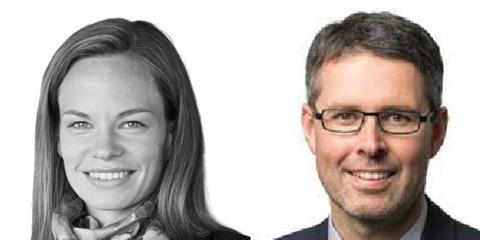 Her successor, Ivar Kristinsson, has held positions including chief fleet and network officer and was also a director within the finance division.
He had been director of operations at plastics manufacturing company Promens but was previously employed by Icelandair as an IT project manager.