Icelandair Group has received a strong response to its share offering, with an oversubscription reaching some 85% more than the planned allocation.
The offering – initially intended to cover IcKr20 billion ($147 million) in new shares, through separate share batches of IcKr17 billion and IcKr3 billion – closed on 17 September.
Icelandair Group says there was "strong demand" from both institutional and retail investors, with total subscriptions amounting to IcKr37.3 billion.
As a result the company chose to use its option to increase the number of offered shares to 23 billion.
It says it accepted subscriptions totalling IcKr30.3 billion and did not need to resort to underwriting.
"Existing shareholders who participated in the offering received full allotment in line with their existing stake," it adds.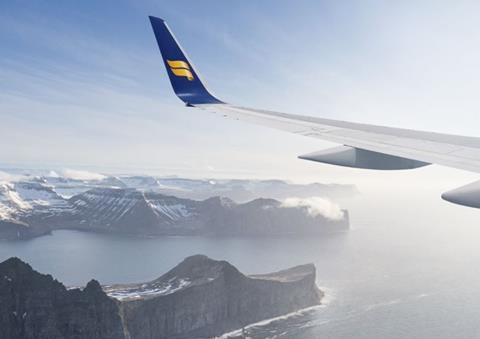 The issue increases the total number of outstanding shares in the company to 28.4 billion, with retail investors increasing their ownership stake to 50%.
Icelandair Group will have 7,000 additional shareholders, taking the total to more than 11,000.
"With a broader investor base, strong balance sheet and by using the flexibility of the Icelandair route network, we will be in a good position to scale up quickly as soon as markets open again," says chief executive Bogi Nils Bogason.
Landsbankinn and Islandsbanki co-managed the offering. Trading with the new shares on the Nasdaq Iceland stock exchange is likely to begin by 12 October.