Icelandair is considering adding up to three more Boeing 737 Max 8s to its fleet to provide additional capacity ahead of next year's summer season.
The airline has nine of the type in its fleet – comprising six Max 8s and three Max 9s – and is preparing to take the final three from its order backlog over the course of December and January.
But parent company Icelandair Group stated, during a third-quarter briefing on 21 October, that it was looking into acquiring up to three additional Max 8s before summer 2022.
"Discussions with aircraft lessors are going well and expected to be concluded before the end of the year," the company says.
It says there are "favourable conditions" in the commercial aircraft market.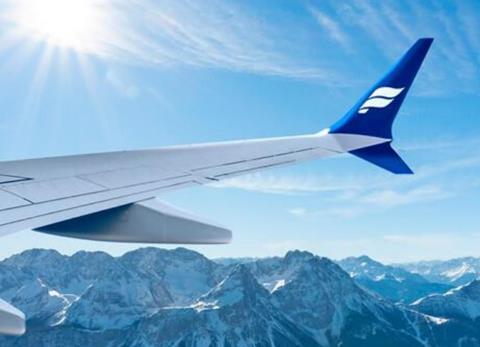 Icelandair had originally ordered 16 737 Max jets but cut this figure down to 12 in August last year, as part of a settlement with Boeing aimed at compensating the airline for the prolonged grounding of the Max.
The carrier recently secured financing for the final three of the 12 ordered aircraft. Two will be subject to sale-and-leaseback while the third will be acquired through an asset-backed loan.
Icelandair Group states that, while passenger traffic is still recovering, freight volumes have exceeded pre-crisis levels.
"Demand continues to be robust for export and the growth in import is strong," it states.
Icelandair Cargo has previously disclosed plans to convert two Boeing 767-300ERs into freighters and the division will introduce them to its fleet in September 2022.
Aircraft leasing arm Loftleidir Icelandic has secured short-term projects for the fourth quarter – among them flights to the South Pole – says Icelandair Group, adding that it expects round-the-world flights for international tour operators to resume at the end of the first quarter 2022.
Sold block hours for Loftleidir during the third quarter were higher than the figure for the same period in 2020, but still 56% down on the pre-crisis level.
It operates a fleet which includes Boeing 767s, 757s and 737s.
Icelandair Group says one of Loftleidir's aircraft is set to be relocated from Cabo Verde "in the coming months". The group had a 36% share in Cabo Verde Airlines until July this year, when the government nationalised the carrier.