Ramp-up costs for Icelandic budget carrier Play's summer season affected the airline more heavily than last year.
The carrier has disclosed a net loss of $17.2 million for the first quarter of this year, compared with the previous loss figure of $11.2 million.
But it says operating losses of $17.7 million for the three-month period were "in line with our expectations", and that the forecast assumes an operating profit over the full year.
Play transported 212,000 passengers in the quarter with a load factor of 78.4%. It generated revenues for the period of $32.7 million.
"Record sales and a clear focus on managing working capital and operating expenses resulted in the cash position [at 31 March] being very healthy," says the carrier, giving the figure of $37.6 million and adding that the level was higher than at the end of last year.
Play says it will operate to 37 destinations this year.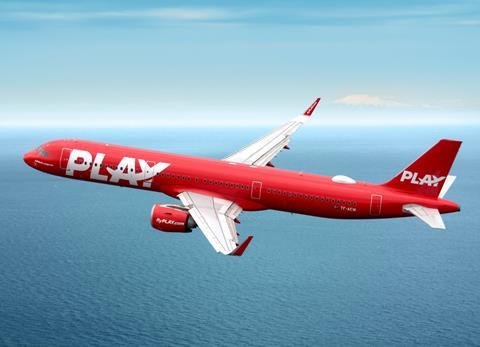 "We see very positive signs for the year as our booking flow is very strong, costs are under control and major external factors such as oil prices have been developing positively," says chief executive Birgir Jonsson.
"A clear sign of this is the fact that we can report a positive cash flow after the first quarter, which is an important achievement for a young airline in a ramp-up phase."
Jonsson says the business environment is "very fluid" and "subject to many fast-moving external variables".
But Play recorded "very positive trends" in its ancillary revenues and average yields, he adds, illustrating the effectiveness of its commercial strategy and "giving us confidence for a good summer season".
Bookings are "significantly stronger" this year than last, and the carrier is expecting full-year revenues of $280-320 million.