Planned Icelandic start-up Play Airlines appears closer to launching after securing its air operator's certificate and its first aircraft.
Details of plans to launch low-cost operator Play first emerged in November 2019, before the global pandemic hit air travel markets.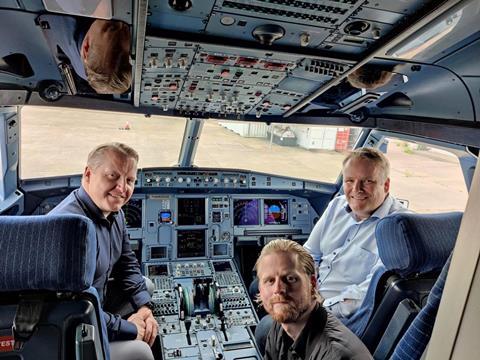 In a social media posting on 16 May, Play says it has now secured its AOC from the Icelandic transport authority, as well as its first aircraft, an Airbus A321neo. The Icelandic transport authority confirms it has awarded certification to the carrier.
No firm details of its route network nor launch schedule have yet been released, beyond plans to link Iceland with Europe and North America. The airline's website says tickets will be on sale soon.
The carrier is led by chief executive Birgir Jonsson, former chief executive of Iceland Express and deputy chief at Icelandic operator Wow Airlines.
Play's website lists Icelandic investment group FEA as the largest shareholder of the company, represented on the board by Skuli Skulason – the former chief executive of Icelandic carrier Bluebird Cargo,