Icelandic budget carrier Play has turned in a first-half net loss of $25.6 million, of which the second quarter accounted for $14.3 million.
The airine attributes the interim losses to the carrier's having yet to achieve economies of scale.
Play generated revenues of $42.2 million over the six months to 30 June, including $32.5 million in the second quarter.
But it is expecting a figure of $150-160 million for the full year with total passenger numbers of 800,000.
The airline has expanded its network to 25 destinations and had six aircraft in operation at the half-year point – comprising three Airbus A321neos and three A320neos. The carrier is set to take four more A320neo-family jets this winter, giving it a fleet of 10 from spring next year.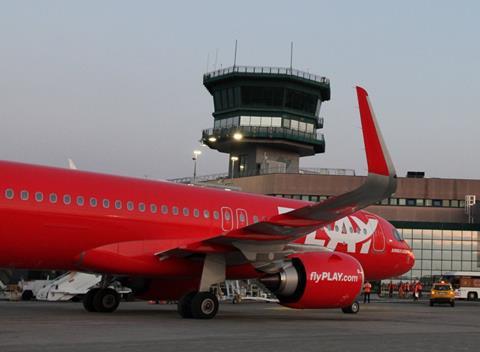 Play says it achieved its initial target of unit cost, excluding fuel, being lower than 4 US cents in May and June.
"This is very important for Play as we aim to offer the lowest fares in our markets, and a low cost base is critical in achieving that," it states.
It adds that this figure shows the "underlying efficiency" of the company's business model and is "an encouragement".
"Over the past few months, we have created a solid foundation which we will use to keep developing Play as a successful company," says chief executive Birgir Jonsson.
The airline is expecting to achieve a positive operating result later this year. It says it employs 300 personnel and will hire another 200 next year.
"We are now coming out of the development phase with a strong financial position and finally the external conditions are in our favour, after strong headwinds these last quarters," says Jonsson.
Play acknowledges that its punctuality in June has suffered, and was "not up to [our] usual high standards", but says the operational problems at European airports as well as changes to its network have been behind the issues.