Indian budget carrier IndiGo has selected the CFM International Leap-1A to equip another 310 Airbus A320neo-family aircraft.
It operates A320neo and A321neo aircraft with both the Leap-1A and the rival Pratt & Whitney PW1100G powerplant.
But the selection of 620 new engines – plus spares – cements CFM as the primary supplier to power the airline's re-engined fleet.
The Leap-1A will be used on aircraft including IndiGo's new long-range A321XLRs.
IndiGo had previously signed an agreement for Leap-1As to power 280 A320neo-family jets for the carrier. The new selection will bring the total number of Leap-powered aircraft to 590.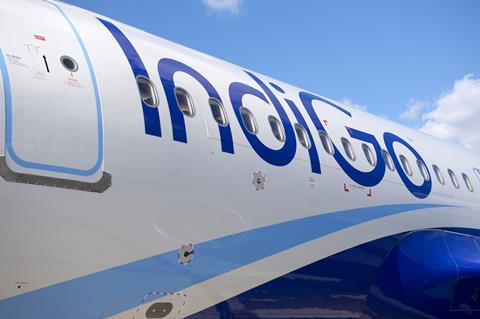 Fifteen A321neos and seven A320neos within the IndiGo fleet have so far been powered by the Leap-1A.
CFM says the agreement will provide engines and service agreements for aircraft due to be delivered from 2023.
"This expansion will serve as a catalyst to boost India's economic growth and the mobility of its people," says IndiGo chief Ronojoy Dutta, who describes the deal as a "pivotal milestone".
Chief aircraft acquisition and financing officer Riyaz Peermohamed adds that the Leap engines will allow the carrier to maintain a "strong focus on lowering operating costs".