Indian low-cost carrier IndiGo's parent Interglobe Aviation has agreed to pay Rs21 million ($288,000) to India's securities regulator to settle a case involving compliance violations alleged by a co-founder of the airline.
Interglobe is making the settlement "without admitting or denying the findings of fact and conclusions of law", according to a 9 February settlement order signed by G. Ramar, an adjudicating officer at the Securities and Exchange Board of India (SEBI).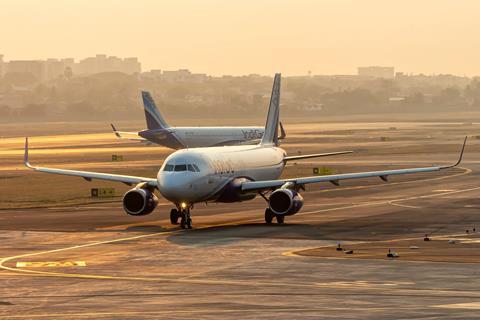 The case relates to allegations raised by Indigo co-founder Rakesh Gangwal of violations relating to corporate governance norms, related party transactions, and timely disclosure of "important information" to the company's board.
In addition, Gangwal alleges misrepresentation in the company's red herring prospectus dated 16 October 2015. Indigo launched an IPO in October 2015, raising Rs12.7 billion.
Finally, Interglobe was accused of "failure… in making timely disclosure of material information which was likely to have a significant market reaction", which would be in violation of SEBI's listing obligations and disclosure requirements.
The dispute between Gangwal and co-founder Rahul Bhatia became public in July 2019 when a 49-page document was filed to Indian stock exchange BSE. This contained an 8 July 2019 letter from Gangwal alleging governance improprieties, as well as previous correspondence from Bhatia, in which he accused Gangwal of using allegations over governance as a ploy to take greater control over the airline.
That news pushed down IndiGo's shares by 19% at the time, and came seven weeks after the carrier vehemently denied media reports of a rift between Gangwal and Bhatia.
InterGlobe Aviation defended the related party transactions with IGE Group that Gangwal had called attention to, stressing that they were disclosed during the airline's initial public offering in 2015, and had "ceased to exist" after the carrier went public.
In October that same year, Gangwal turned to the London Court of International Arbitration to resolve the spat.
Cirium has contacted IndiGo for comment.