Israeli flag-carrier El Al has received an offer from an investor who is prepared to acquire a private allotment of shares worth $75 million.
The offer has come from an individual which the law firm Shibolet identifies, in a 20 July letter to the airline, as businessman Eli Rozenberg.
This investment would equate to just under 45% of the issued capital of the company following the allotment. Shibolet says the offer made for the shares would value El Al at 5% more than its market capitalisation on 19 July.
El Al has been informed that a trust account at a bank has been opened to "prove the seriousness of the investor", into which $15 million is being deposited – the equivalent of 20% of the planned investment.
No details have emerged on how the rest of El Al's shareholding structure would change. Its largest single shareholder is currently Knafaim Holdings with 38%.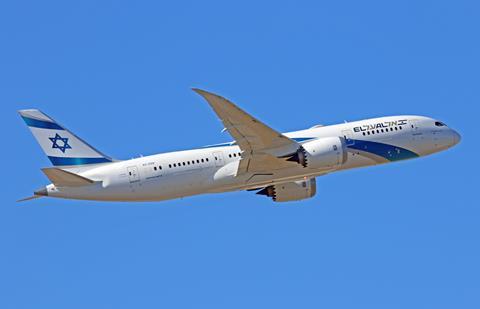 The airline has been seeking urgent funding to reinforce its liquidity and has been holding discussions with the government over a combined loan and share issue.
"We believe all parties related to El Al have great interest in execution of the [proposed investment]," says the letter.
"[It] will immediately improve El Al's capital structure, as it will allow the immediate flow of funds urgently needed at this time."
While the investor has a "sincere desire to rescue El Al", the letter states that the investment offer will stand until the end of August, after which it will become void and the funds in trust will be returned.
El Al and its shareholders have yet to respond formally to the offer.