Israeli leisure carrier Israir has identified Czech budget operator Smartwings as the target of a takeover offer.
Israir, which was acquired by an investment firm last year, had disclosed earlier this year that it was participating in a private process with a view to acquiring the entire share capital of a European carrier.
While it had not originally named the carrier, it has newly identified the target as Smartwings.
Israir made the shortlist of candidates and says it is submitting an offer to enter a non-binding memorandum of understanding to purchase the company, following due diligence.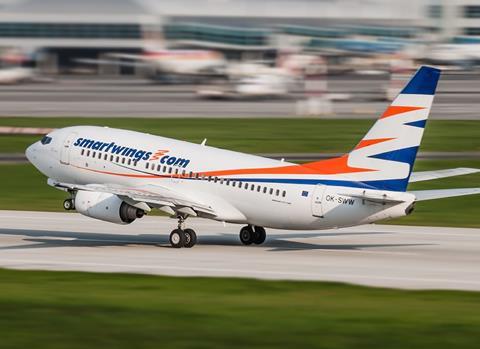 The proposal involves purchasing Smartwings, which it values at €44 million ($44 million), from the current shareholders and assuming part of a loan granted by the shareholders.
Israir says an acquisition will depend on various issues including raising the necessary funds to finance the purchase and securing regulatory approval to complete the transaction.
While Smartwings presents an opportunity to expand Israir's activities, the Israeli company stresses that it is not the only participant in the tender and it cannot currently assess its chances of success.
Smartwings operates some 40 leased aircraft on leisure routes and also operates wet-lease services.