Israeli flag-carrier El Al is to open services to Dubai in the United Arab Emirates, the latest development between the two countries' air services following normalisation of diplomatic relations.
El Al states that it will offer 14 weekly flights to Dubai from Tel Aviv, beginning on 13 December.
It will operate the flights with a combination of Boeing 787s and 737-900s.
Israel's government sealed a diplomatic normalisation agreement with its UAE counterparts in mid-September.
Etihad Airways has already disclosed plans to operate between the UAE capital Abu Dhabi and Tel Aviv from March next year, while Flydubai – which has close links to Dubai's main carrier Emirates – is planning to open Dubai-Tel Aviv flights towards the end of November.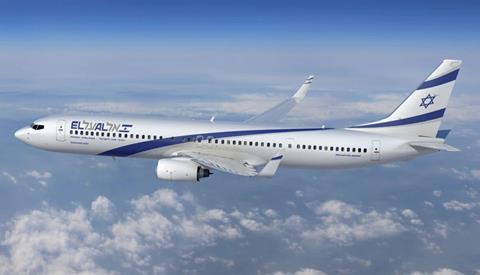 El Al is to explore close co-operation with Etihad, with the two sides potentially developing a codeshare arrangement.
The Israeli carrier is gradually restoring its network after a prolonged period of inactivity during which it embarked on a financial restructuring.
El Al is re-opening links to Newark, Moscow and Brussels, and will commence flights to the new Berlin Brandenburg airport in early December.
It is also serving Paris, London, New York, Miami, Frankfurt, Amsterdam, Kiev, Zurich and Athens.
But El Al is still keeping nearly 5,100 employees on unpaid leave, extending the period to the end of December. It says the gradual return of its staff "will be in accordance with the planned volume of flights".