All three bidders for the Israeli leisure airline Israir have submitted final offers for the carrier, with bondholders set to vote on the proposals on 29 December.
The three bidders – BGI Investments, Dor Alon Energy and YH Dimri – had been told to put forward final offers by 28 December, after days of manoevring and squabbling as the suitors tweaked their proposals after the set deadlines.
Israir's sale trustee has detailed the competing bids.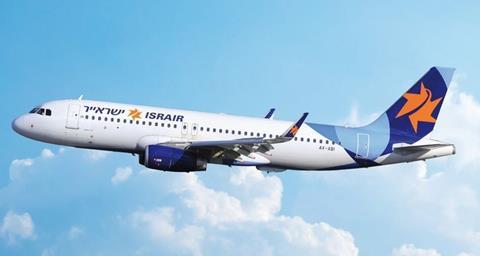 BGI has put forward an updated offer to purchase Israir for about 162 million shekels ($50 million) plus the waiver of a $5 million loan.
The investor YH Dimri is offering to acquire 83% of Israir for 140.4 million shekels, while the other 17% would be held by the sale trustee in trust for the bondholders. Within 18 months of the transaction Israir shares will be listed on the Tel Aviv stock exchange.
Dor Alon has submitted a proposal as a "precautionary" measure, it says, in case an appeal it filed on a court decision earlier in the bidding process earlier in the bidding process is not accepted.
Its proposal comprises two alternative options, one involving a cash payment of 130 million shekels, and certain benefits, and the other involving an overall bid of 185.5 million shekels, with the potential to combined elements of the two.