Israeli carrier Israir has detailed its binding offer for Czech operator Smartwings, but has yet to discover whether it will be successful.
Israir says the transaction, if accepted, would be valued at €44 million which includes €8 million for the entire share capital of Smartwings.
Another €12 million would be used for partial repayment of owner loans, plus another €24 million for future of repayment loans attributed to Smartwings shareholder Unimex.
Israir says the offer would involve exclusive negotiations for 120 days and allow for the sale of a portion of Smartwings to an additional partner.
The carrier states that a purchase of Smartwings would provide options for Israeli passengers to reach "leading destinations" including Prague and Budapest, and enable better utilisation of aircraft.
It would also provide advantages of scale, Israir adds.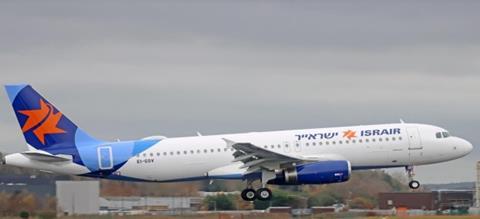 Israir disclosed the update as it unveiled third-quarter financial results, including revenues of $265 million and a net profit of $18.2 million for the nine months to 30 September, and an $11.9 million profit for the quarter.
The carrier has been rejigging its fleet, withdrawing ATR turboprops in favour of basing its operation on Airbus A320s.
Israir has six A320s and has newly agreed to wet-lease another, plus a pair of Boeing 737-800s, for 2023.