Israeli leisure operator Israir has tentatively agreed to sell its pair of ATR 72-500 turboprops, in order to simplify its fleet.
Israir intends to unify its fleet based on Airbus A320s.
It has six A320s – two owned and four dry-leased – and intends to add a seventh in the second quarter of next year to address increased demand.
The airline says it has signed a memorandum of understanding on 1 November regarding the sale of the two ATRs.
Israir says the prospective buyer will be given three weeks to carry out an inspection, and a 10-day period for test flights, before committing to the purchase.
If the transaction goes ahead the aircraft will be delivered on 20 December.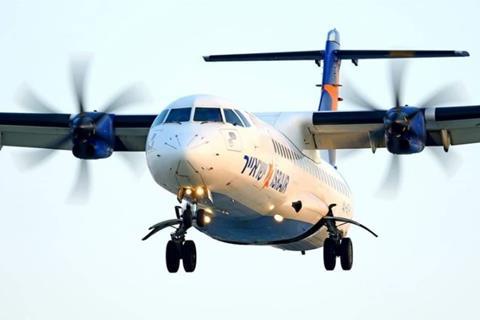 Israir says its ATR 72 pilots will be retrained to fly A320s.
The airline opted for three A320s through a landmark agreement order in 2007, becoming the first Israeli carrier to purchase Airbus jets.
It ordered a fourth in 2015, as a potential merger between Israir and El Al emerged, but the agreement to take this fourth aircraft was cancelled in 2018.
Israir was unable to meet the delivery schedule, while Airbus told the carrier that it was unable to produce any more A320s consistent with the airline's earlier purchase agreement.
Airbus informed Israir that it would be willing to discuss concessions on a future purchase of A320neo or A220 twinjets.
Israir decided last year, however, that near-term fleet replacement was becoming increasingly unlikely and took an impairment charge of $5.1 million for advanced payments on the cancelled A320.
Along with its A320 fleet the airline has been using five Boeing 737-800s wet-leased from Czech carrier Smartwings.