Kuwaiti lessor ALAFCO has disclosed that it will supply several Airbus A350 twinjets to the new Italian carrier ITA Airways.
ITA has signed a lease deal for four A350-900s, which will be delivered in the second and third quarters of this year.
ALAFCO says the list price for the aircraft – powered by Rolls-Royce Trent XWB engines – is around $1.27 billion.
It says, however, that it will not detail the "exact financial impact" on the company, in order to preserve competitiveness.
The lessor ordered 12 A350-900s from the manufacturer, all of which have been delivered.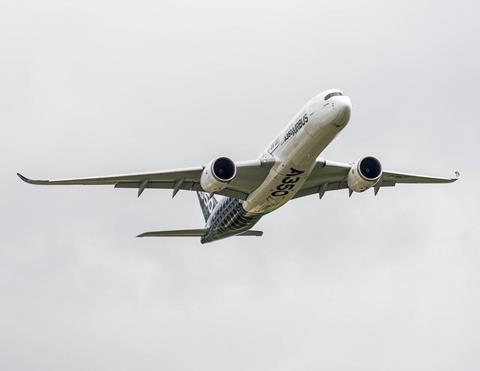 It originally opted to take a dozen A350-800s in 2007, but migrated to the larger -900 three years later.
Although ALAFCO increased the order to 18 of the type shortly afterwards it subsequently cut the commitment back to 12.
ITA Airways had previously stated that it planned to lease A350s as part of a long-haul fleet that would also feature A330-900s.
It has agreed to lease A330-900s from US lessor Air Lease and, in November, the carrier firmed a direct order for 10 A330-900s – as part of a 28-aircraft deal – with Airbus.