Kuwaiti budget carrier Jazeera Airways has turned in a first-quarter loss while Sharjah low-cost operator Air Arabia managed to achieve a net profit in the same period.
Jazeera Airways is proposing a rights issue of KD10 million ($33 million) to improve its liquidity position, after posting a net loss of KD5.2 million for the first three months of the year.
Although its revenues sank by 57% to KD8.1 million, it only cut costs by 39% to KD12.2 million.
Kuwaiti authorities had allowed a gradual resumption of flight operations from August 2020 but disruption re-emerged in late February 2021, says the carrier.
Jazeera points out, however, that it has "sufficient resources" to continue operating and its going-concern position is unchanged from the end of 2020. It adds that the proposed rights issue will "strengthen" its liquidity.
It adds that it expects a phased relaxation of restrictions on airport operations beginning in June, and increased demand for air travel in summer.
United Arab Emirates budget operator Air Arabia, in contrast, generated a net profit of Dhs34 million ($9.3 million) for the first quarter despite the pandemic's continuing impact.
This figure was nevertheless half the Dhs71 million achieved in the same period last year.
Air Arabia says its revenues fell by 37% over the three months, to Dhs572 million, with some 1.3 million passengers carried across its five-hub network.
"This is a testament to the carrier's robust business and its management team," says chairman Sheikh Abdullah Bin Mohamed Al Thani.
"Although the tightened restrictions on air travel continued in first quarter of this year, the gradual resumption to selected destinations – combined with cost control measures adopted by the carrier – helped to deliver profitability."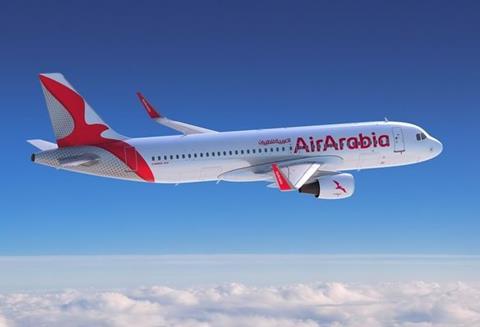 Air Arabia was able to resume operations to a "selected number" of destinations over its network, says the airline, aiding the company's financial performance.
"While we remain hopeful that air travel restrictions will ease with the increasing rate of vaccination drives across key markets, Air Arabia remains focused on adopting further measures to control costs and support business continuity during this period," Al Thani states.