Creditors of grounded Indian carrier Jet Airways have voted to accept a bid for the airline from entrepreneur Murari Lal Jalan and asset management firm Kalrock.
The creditors' committee had discussed two rival bids for the company at a meeting on 3 October, and decided to put them to an electronic vote.
Jet Airways' resolution professional, Ashish Chhawchharia, states that – following the vote on 17 October – the Jalan-Kalrock bid "has been duly approved…as the successful resolution plan".
The committee has not given details of the plan for the carrier.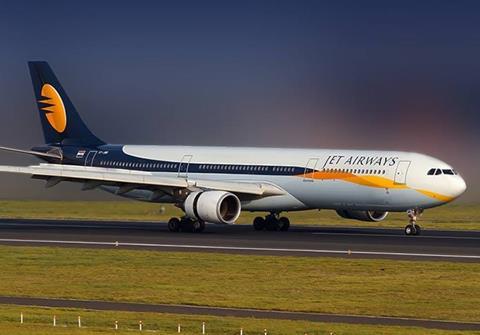 Jalan is the founder of Dubai-based MJ Developers, a real-estate organisation which says it specialises in "integrated smart cities" in emerging markets.
Its partner, Kalrock, is a financial advisory company which deals in real estate and venture capital. The company is chaired by its founder, real estate and technology entrepreneur Florian Fritsch.
Jet Airways was grounded last year and has since undergone a drawn-out process to attract interest from potential investors.
Its final full-year financial results, released in late July this year, show the company turned in a pre-tax loss of Rs55.36 billion ($754 million) for the 12 months to 31 March 2019.