UK budget leisure carrier Jet2's operating loss for the first half reached £170 million ($229 million), and the company is bracing for further losses in the second as it heads into the winter season.
Net loss for the six months to 30 September 2021 reached £163 million. But Jet2's liquidity improved, doubling to more than £2 billion by the end of the half-year.
Jet2 describes consumer confidence in travel over the summer season as "fragile", owing to the UK government's frequent reviews of the 'traffic light' system of restrictions to various countries.
It says this led to passengers' booking "significantly closer" to departure than normal, and average flight-only ticket yield, per passenger sector, fell by 25%.
Destinations categorised as 'amber' under the government system had substantially-lower load factors – over 20 points lower – than those labelled 'green', owing to passengers' concern that 'amber' routes could suddenly be declared off-limits.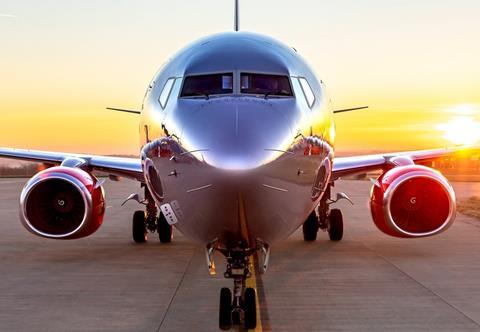 While seat capacity on the Jet2 network increased, compared with the previous first half, the airline's average load factor fell from 69% to 57%.
Jet2 is expecting a "competitive" fare situation over the winter season and its financial position is also affected by investment to prepare for network expansion in summer 2022.
"Further losses are to be expected in the second half," it states.
But the forward booking situation, it adds, has become "markedly stronger" for winter, following the government's overhaul of the 'traffic light' systems, and the easing of passenger-testing requirements.
Jet2 says bookings for summer 2022 are "encouraging" with average load factors, so far, above those for summer 2019.
"Given these promising trends, we remain optimistic that in [summer 2022] we will experience a return to previously normal operations and customer volumes," it states.
Jet2's investments include a broad fleet renewal. The carrier has reached an agreement with Airbus to take 51 A321neos, with an option to increase this to 75, and pre-delivery payments were reflected in its capital expenditure of £61 million. Deliveries of the jets will cover the six-year period to 2029.