Korean Air expects to complete its acquisition of compatriot Asiana Airlines this year, as the airline warns of challenges and increased competition in a "pivotal" year.
In a note to staff on 1 January, airline chief Walter Cho says Korean Air is in the "final stages" of completing the acquisition, which it first announced in 2020 amid the coronavirus pandemic.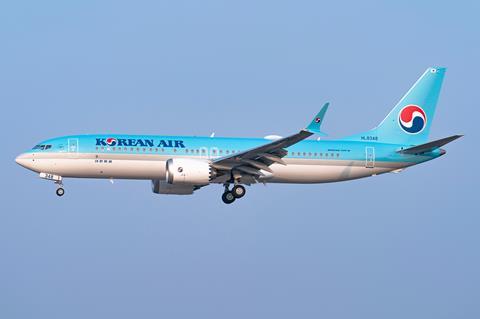 The airline was boosted late-2022 by approvals from Chinese regulators, though it has yet to clinch the regulatory green light from the USA and European Union.
"2023 is a pivotal year for completing the huge task of closing our acquisition of Asiana Airlines. We are in the last stage with the remaining overseas competition authorities reviewing the merger," Cho writes.
While remaining largely upbeat about the return of travel demand, Cho warns of numerous challenges ahead, including "growing economic uncertainties".
The airline is also "closely reviewing…fierce market competition" in the new year, with Cho urging airline employees to "more fully understand customers' needs and keep up with the market demands".
The airline chief stressed that the airline might face a "demand-recovery paradox" - where its performance and profitability declines, even as market recovery continues - if it "lags even slightly".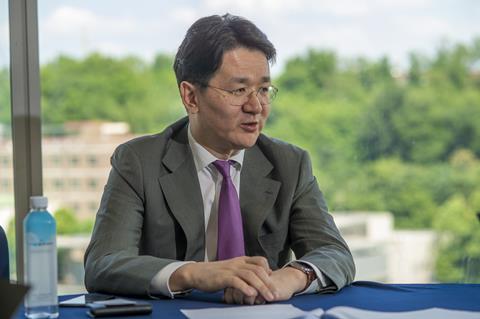 Cho adds: "There have been numerous challenges on our way, but we've always overcome and leveraged them to create new opportunities. We're armed with more than half a century of experience and will use this insight to address our future."
The airline has had a strong 2022, with consistent profitability on the back of strong cargo performance. The SkyTeam carrier has also continued to add new aircraft. The airline at the end of November 2022 took delivery of the first of 30 Airbus A321neos, having added its first Boeing 737 Max jets in March.