Premium long-haul operator La Compagnie and carriers including Lufthansa, Wizz Air and TAP are among the beneficiaries of slots released at Paris Orly by the collapse of French airline Aigle Azur in September.
French slot co-ordinator COHOR states that four new entrant airlines – Lufthansa, Hop, Wizz and EasyJet – will collectively receive 5,110 slots.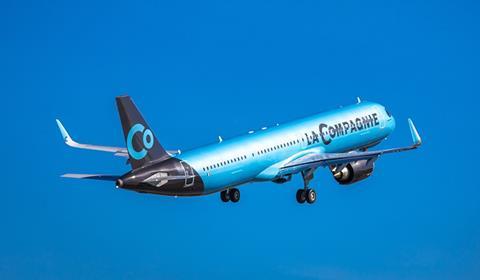 These will cover routes to Munich, Frankfurt, Budapest, Sofia and Glasgow.
Another five incumbent carriers – La Compagnie, Corsair, Air Caraibes, Transavia and TAP Portugal – will receive a total of 4,758 slots. No associated routes have been disclosed.
While the slots are allocated for summer 2020, COHOR says airlines will be permitted to start operations during the winter 2019-20 season if they are willing to do so.
COHOR says the collapse of Aigle Azur, as well as surrender of slots by other carriers, led to the release of 12,335 slots at Paris Orly.
French authorities will hold 20% of these slots in reserve for public-obligation routes, which left a total of 9,868 slots to be split among qualifying applicants.