Israeli aircraft lessor Global Knafaim Leasing has submitted a revised offer for leisure airline Israir, having initially failed to advance to the next stage of the bidding process.
It has outlined a 107 million ($31.6 million) shekel proposal comprising 35 million shekels in cash and 72 million shekels representing a debt convertible to about 20% of the company's share capital.
Global Knafaim Leasing is associated with Knafaim Holdings, the company which had been the long-term main shareholder of Israeli flag-carrier El Al before its stake was diluted by a recent share offer.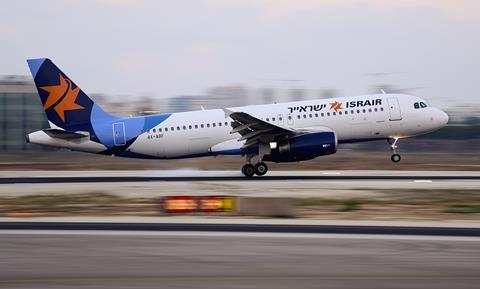 It says the sale of Israir is being conducted during a "problematic period" in the tourism and aviation industry, resulting in a "naturally low" appetite for capital operations within airlines and lessors.
The company states that its offer provides a return to creditors who choose not to covert the debt along with the option of benefiting from long-term value.
Global Knafaim Leasing's portfolio includes Airbus A330 and A320-family jets, and it counts operators such as British Airways and American Airlines among its customers.
Israir is an A320 operator, with its jets dating from 2010, and the lessor points out that it can offer younger airframes – from 2015 and 2016 – of the same model.
Acquisition would provide an increase in Israir's capacity and network, it argues, and the prospect of long-haul destinations with consequent career progression for the airline's crews.